CHINESE ACUPRESSURE TREATMENT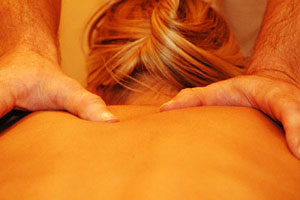 Chinese Acupressure is used to stimulate the body's own healing powers by stimulating the various points on the body. The stimulation removes energy blockages by diffusing the toxic build up that accumulates in the muscle tissue. The accumulation of toxins causes stiffness throughout the body. Stiffness in muscles puts abnormal pressure on nerves, and blood and lymph vessels. The pressure on blood and lymph vessels affect both skeletal systems and internal organ functioning.
Chinese Acupressure can help reduce pain, headaches, migraines, insomnia, depression, toothache, dizziness, menstrual pain, digestive disorders including diarrhea and constipation, nausea, motion sickness, stress and fatigue.
One-hour Chinese Acupressure Session for 43 USD or 1,500 THB.